168 Queen St Building Restored 2018
We did it! The parapets (tall peaks on front of building) have been restored to their former glory as seen in 1914! We met with Chris Fleming, the heritage restoration specialist who expertly restored the parapets on Hank'sPastries building last summer.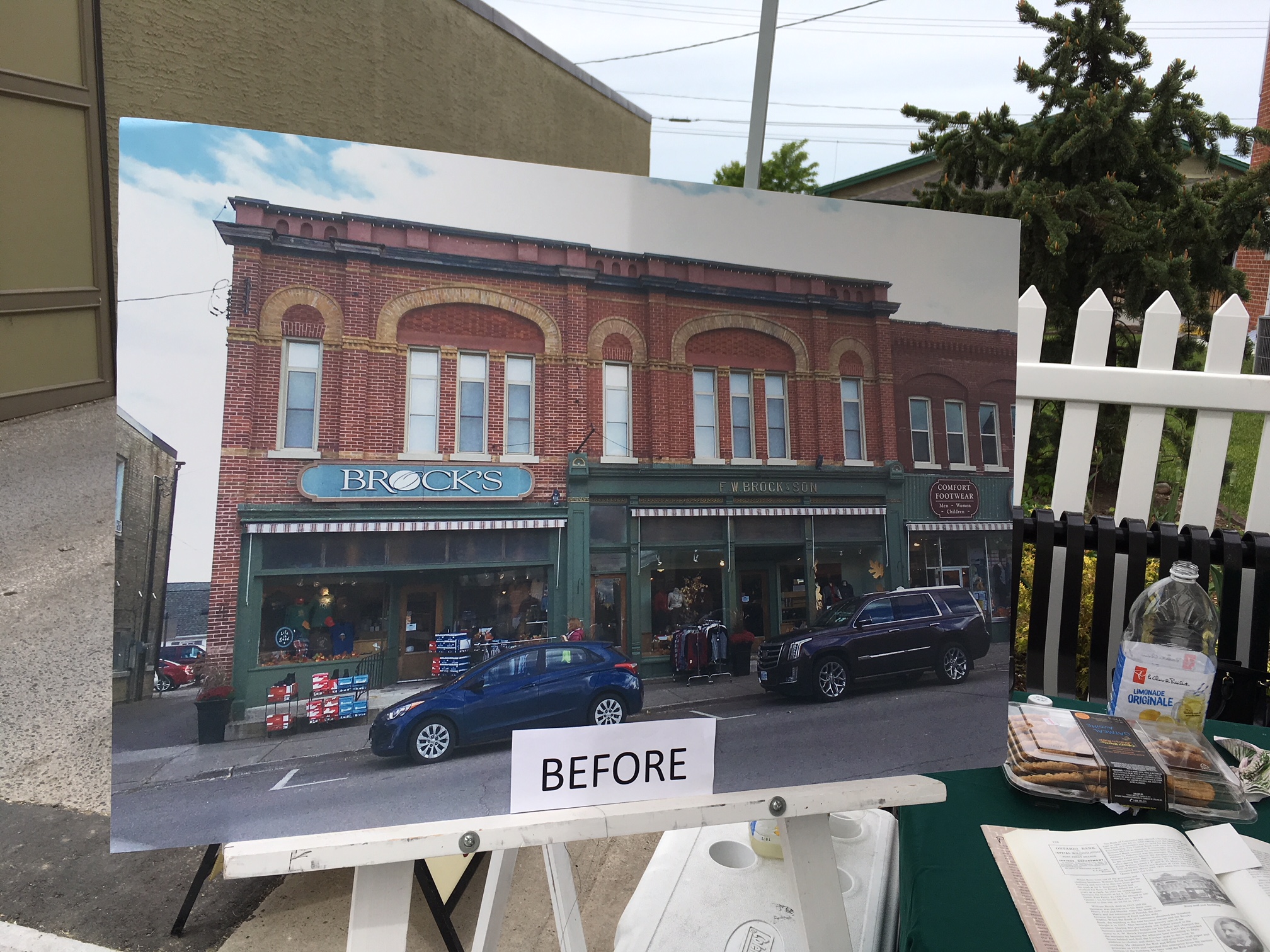 The Brock's building before the restoration in May 2018

Chris was so enthusiastic about the project and worked with us to achieve our dream: to restore the parapets and the finials (the stone decorative features) as was shown in a photograph of our building circa 1914. He had great ideas including using a lighter weight foam moulding instead of wood and sourcing quarried limestone in Indiana and having the finials custom made for us.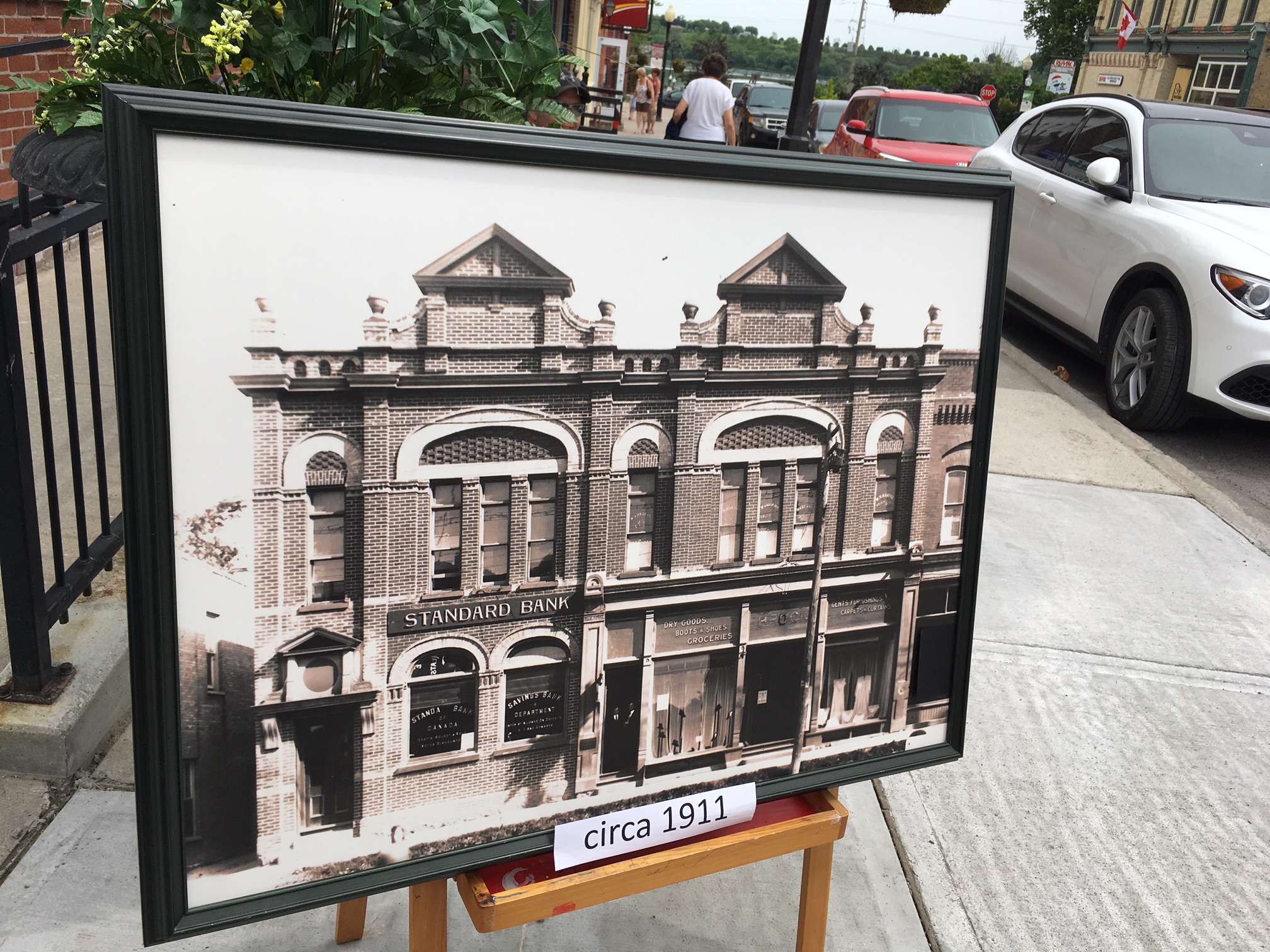 This is a shot of the building circa 1911
Chris and his team erected the scaffolding late April, just as the last snowstorm had wound its way through Port Perry. They worked tirelessly through the month of May, taking the brick down to just above the 2nd storey windows, then building it back up. They added the twin peaks, erected the stone finials and attached a magnificent piece of moulding that spans the entire width of the building. Then came the painting, finishing and rainproofing.

We are so proud of the end result and hope you can take the time to stop - take a seat on the bench beside the TD Bank and gaze at the building in all it's glory! Special thanks to Chris Fleming and his associates, The Township of Scugog for its contribution to this project through the Heritage Grant matching Program, and to Dan Stone for his continued support of all things Heritage!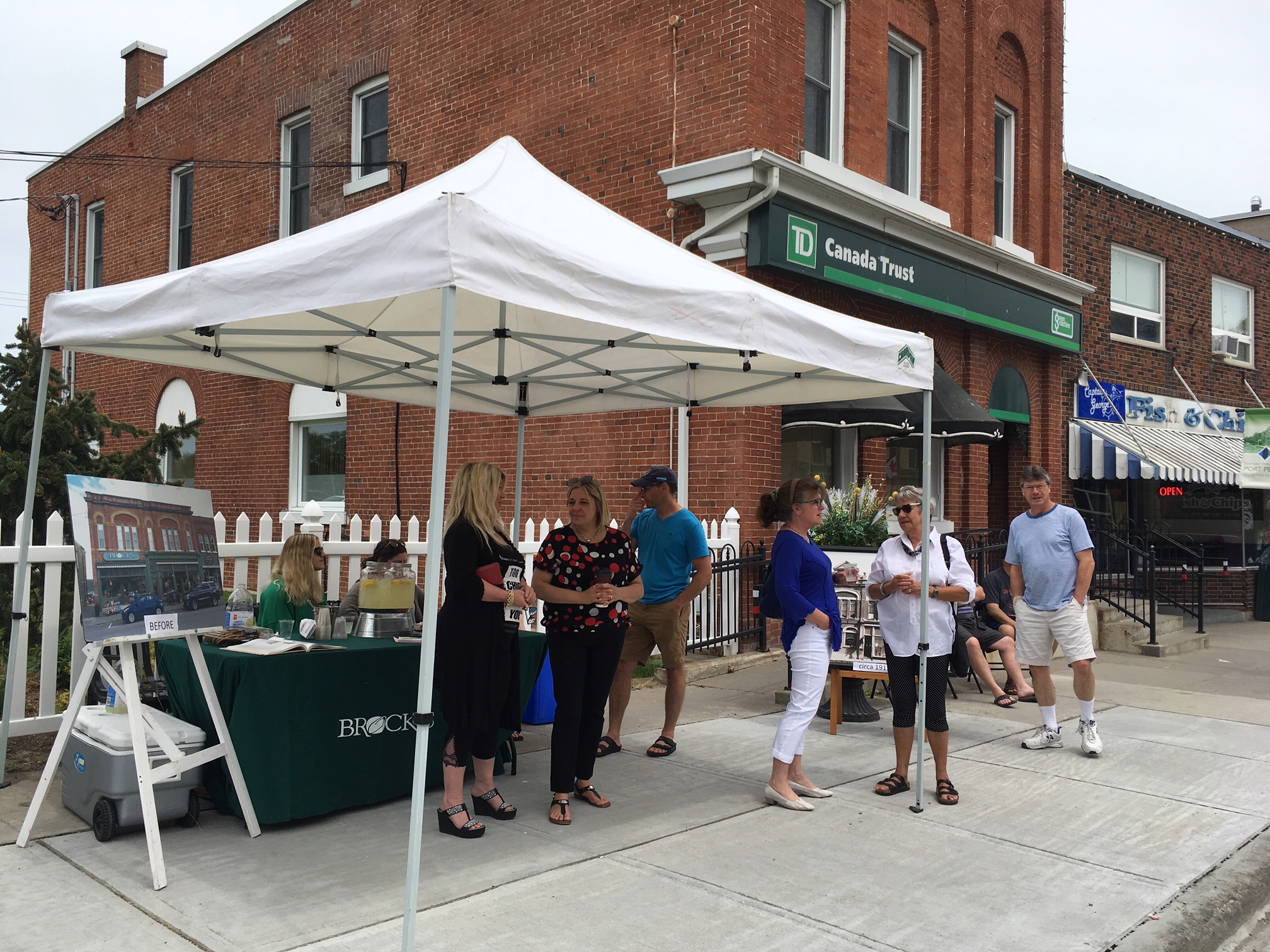 Parapet reveal and Lemonade social June 16, 2018